For the first time in 30 years, the NFL approved an expanded playoff bracket. Discounting the players' strike-altered 1982 playoff bracket, this will be the fourth playoff format since the 1970 merger. The league has gone from eight playoff teams (1970-77) to 10 (1978-89) to 12 (1990-2019) to this 14-team bracket for the 2020 season.
There are notable pros and cons to the change. Here are 10:
Expanded field will reward late-season hot streaks
From 1990-2019, 12 teams that won either 11 or 10 games missed the playoffs. That is highly unlikely to occur under the NFL's new postseason arrangement. Only two 10-win teams -– the 1991 Eagles and 2010 Buccaneers -– would have still missed out. Looking beyond records, more teams will be rewarded for late-season surges. Teams that rebound from midseason injuries, young squads that catch fire late or the third-best team in a strong division will have better chances of being dangerous No. 7 seeds.
For instance, the 1991 49ers (10-6) finished with a plus-154 point differential and won their final six games -– three over playoff teams. Steve Young recovered from a midseason injury, but San Francisco just missed out. The 2010 Chargers (9-7) finished at plus-119 and won their final four games. While the 2018 Steelers were a chaotic 9-6-1, they boasted an improved defense and beat the eventual Super Bowl champion Patriots that December. The new playoffs will ensure no reasonably deserving team is excluded.
More changes needed on trade front
The NFL made the wise decision to move its trade deadline back two weeks in 2012. It now arrives after Week 8, when teams have clearer pictures of their needs and trajectories. An additional playoff spot thrown into the league's 2020s mix could complicate the trade block. More buyers may emerge, but the increased postseason opportunity will also induce more potential sellers to stand pat. With so few true sellers emerging each season, the NFL may have gotten in its own way on this front. 
A possible solution? Move the deadline back again. One of the reasons the NFL's trade deadline trails the NBA's or MLB's for excitement is proximity. Two-thirds of the MLB season elapses by the time its July 31 trade deadline arrives. The NBA's 2020 deadline was Feb. 6 –- at around the two-thirds mark. Were the NFL to shift its deadline to mid-November -– or even late November once the season expands to 18 weeks -– that would ensure a more active marketplace in the new reality.
Math checks out more than perception would indicate
The primary talking point against a 14-team playoff field: the league is veering too close to NBA and NHL territory and devaluing the best regular season in American pro sports. That argument is valid, but the league will shift to a ratio more in line with the one it used in 1990. When the NFL moved from 10 to 12 playoff teams 30 years ago, 42.85% of the league (12 of 28 teams) qualified for postseason play. The Jaguars, Panthers, Browns 2.0 and Texans being added from 1995-2002 changed the equation. In 2020, 43.75% of the 32 teams will qualify.
This new setup may be a talking point next season, but if baseball follows through with a plan to play 162 regular-season games and still invite 14 of its 30 teams into the playoffs, the NFL's expansion will not be remotely controversial.
No. 1 seeds get massive advantage

Under the NFL's 10-team playoff format used throughout the 1980s, three teams per conference held first-round byes. From 1970-78, no teams received byes in an eight-team bracket. The new 14-team arrangement shifts too much power to No. 1 seeds. Giving a team home-field advantage and  the only bye in a conference's bracket will produce unintended consequences.
No team has booked a Super Bowl trip without a bye since the 2012 Ravens. In the 2010s, 17 of the 20 Super Bowl entrants qualified after securing byes. All nine of the Patriots' Bill Belichick-Tom Brady Super Bowls came after byes. In the 2010s, the Pats did not exactly face much adversity in the AFC East. This created cozier playoff paths. The Patriots' No. 1 seeds allowed them to face teams quarterbacked by Tim Tebow (2011), Brock Osweiler (2016) and Marcus Mariota (2017) in divisional rounds. Now picture a team riding a softer division to the No. 1 seed and  having a rest advantage over its top Super Bowl threat. This will be an issue soon.
Are the extra playoff games worth weakening No. 2 seeds?

Since 1990, No. 2 seeds have reached the Super Bowl 15 times. On 10 such occasions, the Super Bowl-bound 2 seed eliminated its conference's top seed to get there. Obtaining a postseason bye has never been more important, and the value of such real estate will increase with teams soon playing 17-game seasons. By letting two extra teams into the playoffs and eliminating two bye opportunities, the NFL has inadvertently made its postseason brackets more lopsided.
Strange path emerges for certain teams

Follow us deep into the NFL-nerd weeds. This change would bring an unprecedented opportunity for Nos. 3 and 4 seeds. First-round wins in previous playoff formats mandated divisional-round road games for Nos. 3-4 seeds. This season, if a conference's second-seeded team is ousted in the wild-card round, the third-seeded squad would be first in line to secure a second-round home game against an opponent without a bye. That's a big change. This would apply to the Nos. 4-5 seeds as well, depending on how the first round goes. It's a nice bonus for that second tier of playoff qualifiers that always had to wear road whites against a well-rested favorite.
One drawback to such a scenario: yet another advantage for No. 1 seeds. A 2-7 upset occurring will mean a team that previously would have missed the playoffs would face the conference's top seed in the second round.
Undermined regular-season system could cause issues

If the 2020 season happens, it could well be the last 16-game slate. The league can begin the 17-game era as soon as 2021. This playoff expansion happening before the NFL determines the format for the extra game leaves a key question for the league's next era. With teams playing 12 intra-conference games and only four against the opposing conference, it would stand to reason the 17th game will be an AFC-NFC booking.
Will said game be regionally based in perpetuity? Several teams do not have such a rival in the other conference. A rivalry-type setup would also open the door to certain teams -– say the ones that draw the Jaguars, Bengals or Lions -– receiving annual advantages. Will it be based on the previous year's standings? If so, marquee AFC-NFC tilts could throw a wrench into home-field advantage races.
Coaches will consider watering down regular season further

Another edge for the 1 seeds: earning the only playoff bye after a 17-game season. That could be the biggest takeaway from this change. The NFL bizarrely (foolishly?) eschewed a double-bye format when it green-lit the 17-game schedule. The league used two bye weeks in 1993 but returned to the single-bye schedule after a one-season experiment. What network is turning down a 19-week season with two byes? That's two extra weeks of gambling and fantasy windows and a crucial rest period for players. The single-bye regular season will make the playoffs a grind.
With the 17-game schedule beginning in 2021 or 2022, teams will be asked to play more football with one fewer playoff bye opportunity available per conference. Coaches have increasingly used Week 17 to rest players when applicable. Regular-season finales under the new schedule (Week 18) will likely see this tactic intensify. Do not be surprised if teams that are not contending for the No. 1 seed or a playoff-bound team out of its division title race begin using the season's penultimate week as a chance to rest players.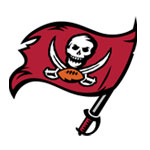 That will water down the regular season, but with the priority being fresher starters for playoff games, coaches will consider increased rest.
But select hot seats may cool off 

Teams generally do not fire coaches after playoff berths. It has only happened four times since 2002. The new playoffs should help coaches of fringe contenders. The Bears probably would not have fired Lovie Smith after the 2012 season if a seventh NFC team was playoff-bound. Under the new system, the 2011 and '12 Bears would have qualified.
On one hand, this will be good for coaches who are attempting to build championship-caliber teams. But owners may become sidetracked by modest success and overlook chances to transform their franchises with impact hires. It seems like a given Bill O'Brien will benefit, at some point, after the Texans land the AFC's No. 7 seed.
Random wild-card games will benefit players long term

An argument can certainly be made against playoff expansion, but the revenue the league generates from these Saturday and Sunday wild-card games is expected to bring in at least $150 million. Beginning in 2021, this CBA calls for the players to receive a 48% revenue split. That number could climb to 48.8% depending on future TV revenue. The league's next round of TV agreements –- tentatively slated for this year -– represent the grand prize, and the 17th regular-season game and additional playoff contests are expected to command windfalls from the networks.
The salary cap has ballooned by approximately $10 million annually since 2014. This CBA is expected to produce bigger cap spikes, potentially moving the salary ceiling from $198M to north of $260M within a few years. This will certainly have a seismic impact on player salaries in the 2020s.